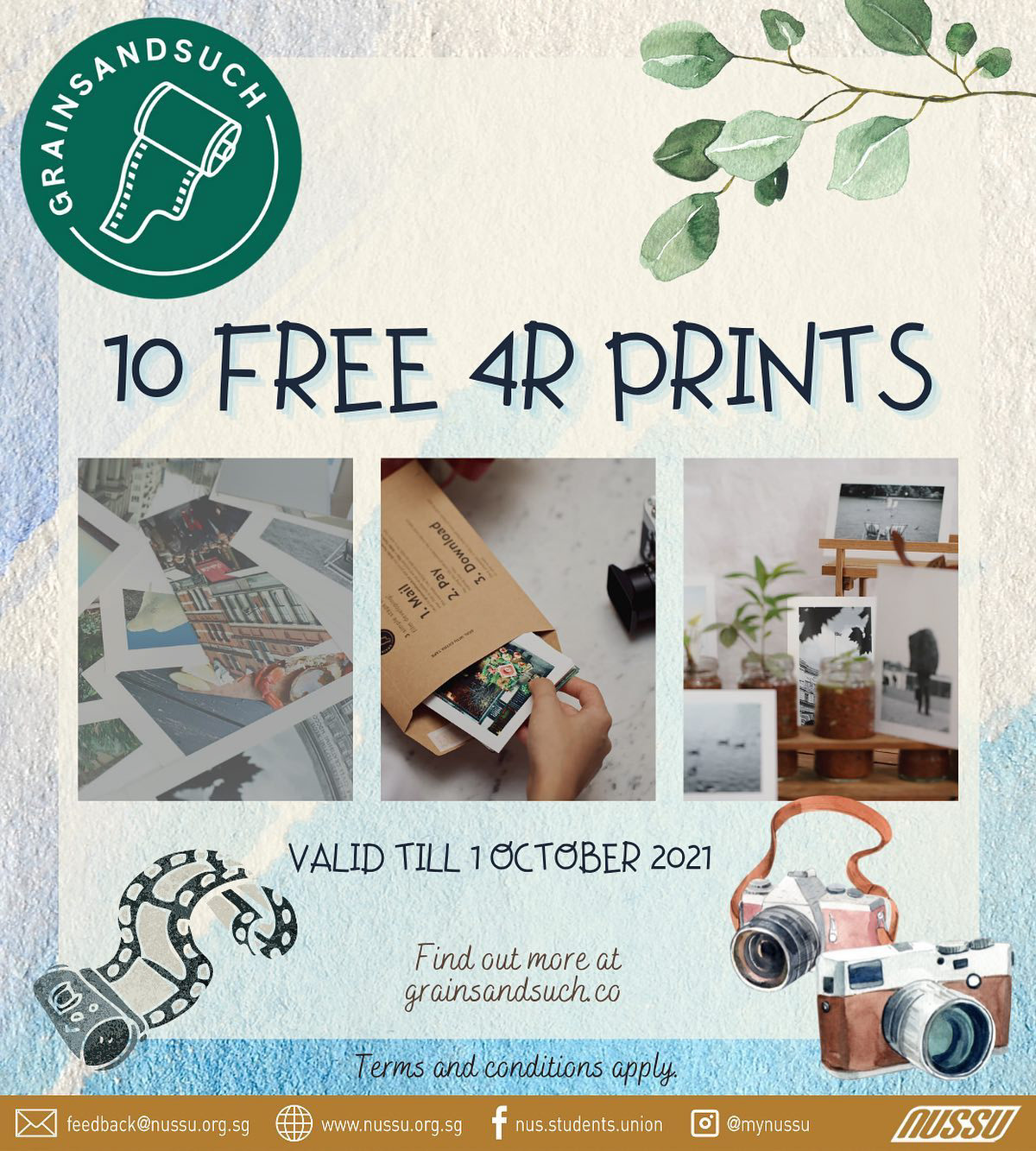 As part of a collaboration with the kind sponsorship of NUStyle, Grainsandsuch will be giving away 10x free 4R prints to NUS students, teachers, and alumni (as long as you have an NUS email address!)
How to Redeem:
1. Send In Film
To qualify, you will need to send in a roll of film for developing in Medium Resolution and opt for mail-back of your negatives. 
2. Receive Your Pictures
Once your film has been developed and scanned, you will receive a Google Drive link to the digital scans of your pictures via your NUS email (please check the spam folder!). 
3. Upload Your Pictures For Printing
In the same Google Drive link, there will be a "To Print" folder provided. Upload up to 10 images for printing in 4R (not restricted to just film photos!) and reply my email with your printing preferences (with/without white border, matte/glossy). Mail back will be together with your negatives, so please reply my email within the stated deadline in the email. If you upload more than 10 images, additional mailing and printing charges will apply.
Terms and Conditions:

• Limited to one redemption per customer (with a valid NATIONAL UNIVERSITY OF SINGAPORE email address)
• Customers must send in 1 or more film rolls for developing and scanning in Medium Resolution (16 base) and choose for mail-back of their negatives (i.e. they cannot have chosen to dispose of their negatives)
• Customers must use their NATIONAL UNIVERSITY OF SINGAPORE email on the order form to qualify for redemption
• All orders must be paid for and film must arrive at the address within the redemption period to qualify
• Once scanned images have been sent to customers, they must respond to the email and upload their pictures to be printed within the deadline stated on the email to qualify